NAC AS-A-SERVICE
Portnox CLEAR Solution
The leading network access solution, security risk management & device visibility solution delivered seamlessly in the cloud.
KEY FEATURES OF PORTNOX'S NAC AS-A-SERVICE SOLUTION
Continuous On & Off Premise Endpoint Assessment
Control Network Access & Security Governance
Pervasive Device Visibility
Robust Guest Access Management
Reduce Attack Surface & Manage Risks
IoT Discovery & Visibility
Zero-Touch Configuration
Risk-Adaptive Access over VPN
Watch this video to see how CLEAR controls access to the cloud
THE CHALLENGE:
Digital transformation, the mobile workforce, BYOD, IoT & cloud are drivers of enterprise success, but they put your network security & information at risk.
THE ANSWER:
Portnox CLEAR
NAC as-a-Service Solution
Portnox CLEAR is a cloud-based network access control solution that simplifies the management of emerging cyber risks in enterprise.
Together with its light-weight architecture, built from the ground up in the cloud, CLEAR has all of the benefits of a SaaS solution paired with robust access control and network visibility capabilities.
CLEAR is made up of holistic risk and threat management tools, performing vulnerability assessments, automated patch controls and collecting threat intelligence feeds for all endpoints accessing the network - no matter their physical or logical location.
Based on detailed risk assessments, CLEAR grants, denies or limits access to the network while providing full visibility into the state and behavior of network devices.
Drawing on advances in machine learning, CLEAR is armed with a thorough analytical engine to detect emerging digital business risks, cyber breaches and network anomalies in real time.
Runs on Microsoft Azure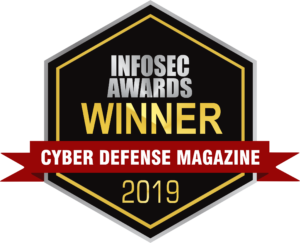 Interested in our Cloud NAC solution?
Please fill in the following form and a local representative will be in touch.
The Future of Network Security is CLEAR
Minimize Your Window of
Vulnerability
BYOD, IoT and Cloud are taking over your organization, and you need a network access control solution that can keep up. CLEAR's agile architecture allows for pervasive visibility into all network devices, connecting from all locations.
'Eye in the Sky' - Advanced
Network Analytics
Ensure that all devices - desktop, laptop, tablet, mobile & IoT - are in compliance with network security policies by defining governance policies to effectively control potential risks.
Automate Your
Reactions
CLEAR's analytical capabilities assign each device a risk score based on its level of compliance with security policy. Don't let security protocols interfere with workforce productivity.
Control Access for the
Mobile Workforce
With CLEAR's augmented VPN security for remote access, gain full visibility and control in and outside of your security perimeter.
Zero-Touch
Configuration & Support
Getting started with CLEAR is easy as pie. Just login and start protecting your network from cyber threats. CLEAR is a turn-key solution in the NAC industry in that it doesn't require training, manual updates or maintenance.
RELEVANT CLOUD NETWORK ACCESS CONTROL RESOURCES
By Controlling Network Access, You Control Your Level of Exposure to Key Digital Business Risks